Tree Trimming: Keep Your Trees Healthy and Beautiful with Beechy's Roofing
Beechy's Roofing provides professional tree services to homeowners in Lisbon, OH, and the surrounding areas. Our team of experienced technicians can help keep your trees healthy and beautiful through our comprehensive tree-trimming services. With over ten years of experience, we have the expertise and equipment necessary to handle all of your tree care needs.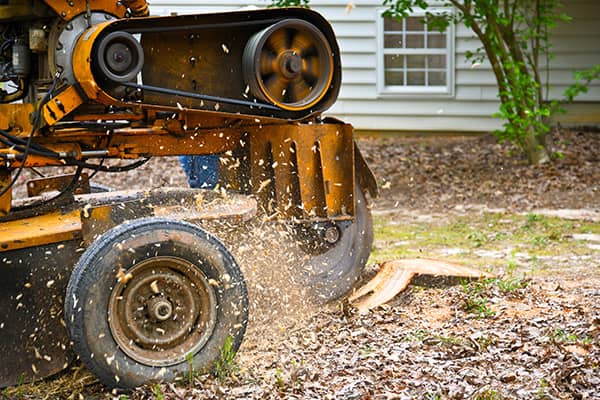 Why Choose Tree Trimming?
Regular tree trimming is essential for maintaining the health and beauty of your trees. Some benefits are:
Improved tree health: Trimming removes dead or diseased branches, which can help prevent the spread of disease and improve the overall health of your tree.
Enhanced tree appearance: Trimming can help shape your trees, removing unsightly or overgrown branches that can detract from the beauty of your property.
Increased safety: Removing dead or weak branches can help prevent potential hazards, such as falling limbs or branches.
Our Tree Services
At Beechy's Roofing, we offer a range of tree services to meet your specific needs. Our services include:
Tree Trimming: Our services are designed to keep your trees healthy and beautiful, while also reducing the risk of potential hazards.
Tree Removal: If you have a tree that needs to be removed, we can help. Our team of experts has the equipment and experience necessary to safely remove trees of any size.
Stump Grinding: After a tree has been removed, we can also provide stump grinding services to remove the stump and improve the appearance of your yard.
Why Choose Beechy's Roofing for Tree Services?
At Beechy's Roofing, we understand the importance of maintaining healthy trees on your property. That's why we offer customized solutions that are tailored to your specific needs and budget. Our team of experts will work closely with you to ensure that your trees are properly cared for and maintained. We also offer competitive pricing and a satisfaction guarantee, so you can be confident that you're getting the best value for your investment.
Contact Us Today
If you're in need of professional tree trimming or metal roofing services, contact Beechy's Roofing today. Our team of experts is standing by to answer any questions you may have and provide you with a free estimate for your tree care needs. Call us today at (330) 429-5309 to learn more about our tree services and to schedule your consultation.