Commercial Metal Roof Installation: Durable and Dependable Solutions for Your Business
Looking for a durable, dependable roofing solution for your commercial property? Look no further than Beechy's Roofing. We have over ten years of experience providing expert roofing services to businesses in Lisbon, OH, and the surrounding areas. Our commercial metal roof installation solutions are designed to withstand the toughest weather conditions while providing exceptional performance and a long-lasting finish.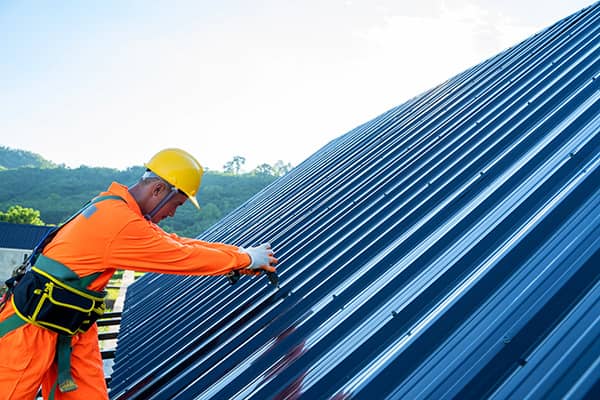 Metal roofing has become increasingly popular in recent years due to its many benefits, including its durability, energy efficiency, and low maintenance requirements. At Beechy's Roofing, we specialize in the installation of commercial metal roofs that are designed to provide long-lasting protection for your business. Our team of experts can help you choose the right roofing system for your specific needs and provide professional installation services that are second to none.
Our Commercial Metal Roofing Solutions
We offer a range of commercial metal roofing solutions to meet the unique needs of your business. Our services include:
Standing Seam Metal Roofing: This roofing system features raised seams that connect the panels and create a watertight seal, providing exceptional protection against leaks and other types of damage.
Metal Shingle Roofing: Metal shingles offer the classic look of traditional roofing materials like slate or tile but with the added benefits of durability and energy efficiency.
Metal Tile Roofing: Metal tiles provide the same look as traditional clay or concrete tiles but with the added durability and strength of metal.
Corrugated Metal Roofing: Corrugated metal roofing is a cost-effective solution that is ideal for businesses that need a durable, low-maintenance roofing system.
Why Choose Beechy's Roofing?
At Beechy's Roofing, we understand that your commercial roofing needs are unique. That's why we offer customized solutions that are tailored to your specific requirements. We work closely with you throughout the entire process, from selecting the right roofing system to installing it to your exact specifications. We also offer competitive pricing and a satisfaction guarantee, so you can be confident that you're getting the best value for your investment.
Contact Us Today for Commercial Metal Roof Installation
If you're in need of commercial metal roof installation or maintenance services, contact Beechy's Roofing today. Our team of experts is standing by to answer any questions you may have and provide you with a free estimate for your roofing project. Call us today at (330) 429-5309 to learn more about our commercial metal roofing solutions and to schedule your consultation.